Case Study:
U.S. Food Distributor Spreads 3,500 PCs Across 34 Locations
Equipment imaged, asset tagged and deployed through SHI's Integration Center arrives at breakfast and is ready to use before lunch
Highlights:
Customer Profile
A large U.S. food distributor
Challenge
The customer was due for a yearly refresh on the laptops and desktops at one-third of its distribution and sales offices.
Solution
SHI rolled out 3,500 laptops and desktops to 34 locations, with SHI's Integration Center providing imaging, asset tagging, and free storage for all of the devices.
Partners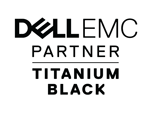 Benefits/Results
SHI eliminated operational hurdles for the customer by performing the asset tagging portion of the project.
The customer saved substantial amounts of time on services.
SHI provided the customer with exceptional organizational value.
When it comes to bringing fresh-cut produce to market, one-day shipping is the expectation, not the exception. For one such food distributor, making end users wait days or weeks to receive their desktop/laptop refresh was also not an option.
Challenge:
A large food distributor with an expertise in delivering food and related products to restaurants, vendors and concessions across the U.S. was working with an incumbent vendor struggling to deliver PCs on-time. With 6,500 device-empowered employees in 90 offices across the U.S., the distributor needed new equipment to arrive onsite and able to immediately support the food industry's relentless deadlines. The first leg of the annual refresh of PCs at one third of its distribution and sales offices was not going down easy.
Solution:
The customer had already standardized on Dell OptiPlex 3040 and Latitude E7470 technology, but they asked SHI for guidance on how to spread this part of the refresh across 34 locations, nationwide.
SHI's Integration Center - where technicians stored, imaged, asset tagged, and shipped desktops and laptops ordered to business unit specifications - became the focal point of the project. Although the customer had never before asset tagged its desktops and laptops, the ease with which SHI could implement and report data, made it an easy add to the scope of the refresh.
After deploying PCs steadily for four months, SHI completed the rollout of 3,500 laptops and desktops. The customer not only saved substantial amounts of time on services, but SHI also provided additional value and insight by introducing asset tagging. This information will pave the way for a more efficient refresh (and asset recovery/disposal) of their devices in future years by knowing the exact configuration of equipment previously sent to each employee.
After polishing off a third of the customer's refresh, SHI earned the right to lead the procurement as well as the rollout for the next third of laptops and desktops. Lastly, SHI helped manage the customer's Microsoft annual contract renewal and completed asset tagging services through additional IT Asset Management solutions on the software side of the house.