Integration Centers
Advanced configuration and deployment services for data center and EUC
SHI Integration Centers help organizations around the world accelerate the delivery and time-to-value for data center and end user computing technologies.
Speak with a specialist
Whether you are building a new data center, upgrading existing infrastructure or supporting remote employees, SHI's Integration Centers can help you get the right kit to the right place quickly.
SHI's investment in its state-of-the-art Integration Centers (two locations in the US, more international locations coming in 2022) gives customers access to warehousing, configuration, and advanced shipping capabilities in a single facility. Not only that, but we're ISO 9001:2015 certified, so you can have confidence in the way we work. It's never been easier to procure, store, call-up, configure and deliver the right equipment to the right people and ready to go from the moment they power up.
SHI Integration Centers: They're big and clever
SHI Integration Centers are home to specialist teams for data center and end user computing. So no matter whether you need to ship new equipment to thousands of home-based workers or stand up a new internal data center, our talented and ridiculously helpful staff have the skills and tools to make light work of your unique requirements.
Need a laptop to be fully configured, paired with the right peripherals, and even shipped with a new-joiner swag bag? No problem.
Need a fully constructed series of racks designed and built to the most exacting requirements, pre-loaded with all the right applications, and shipped in a custom crate to an international destination? We do that every day.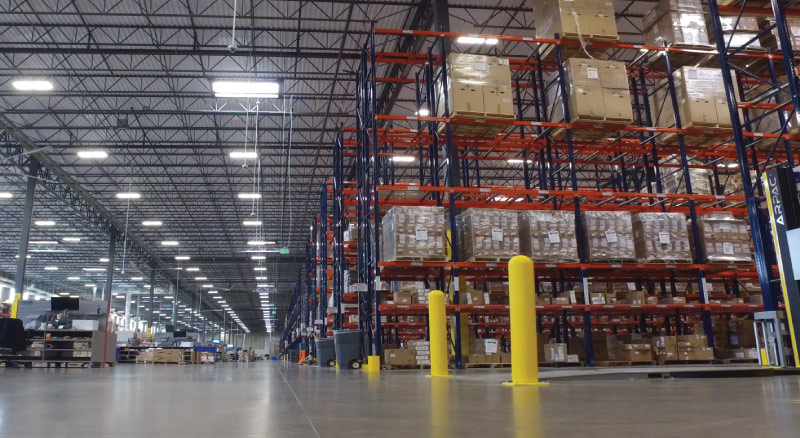 All your configuration and deployment needs under one roof
Learn more about the exciting capabilities available to all SHI customers through our growing network of Integration Centers.
Advanced Server Rack and Stack
SHI's certified team of configuration and infrastructure technicians are available to support every step of your project, from design and assembly to testing and delivery. We ship fully configured and cabled racks and pods that are tested and ready to use upon delivery – saving you time and money. Our technicians can even install them for you! Learn more
Hardware and Mobile Device Configuration
Our configuration experts, together with our Integration Centers make configuring and shipping your customized hardware a seamless, effortless process. Whether your rollout is for a single server or for thousands of tablets, we provide tangible cost savings through logistical efficiencies - every step of the way and for every size of deployment. Learn more
Server and End-User Device Imaging
Our secure, flexible, and scalable image management services are designed to support the varied and unique needs of each part of the organization within your business. We can apply images not only to your servers, but to all types of end-user devices, including laptops, desktops, smart phones, tablets - and even virtual reality headsets. Learn more
Hardware Asset Tagging
SHI can help you keep track of every individual device deployed across your organization's network and beyond. Our Configuration and Integration team is able to create unique asset tags for any piece of equipment that is configured at SHI. Alternatively, asset tags may also be acquired from a third-party vendor and applied at SHI, if desired. Learn more
Custom Kitting and Packing
SHI's Integration Centers offer our customers the opportunity to create custom packages for both new joiners and equipment refreshes, down to the finest of details. We can include the exact peripherals needed for each person. SHI even offers you the ability to add extra items such as branded merchandise to packages before shipping direct to your end users.
Inventory and Logistics Management
With SHI's Inventory Management services, we will securely warehouse your chosen products until you need them. Not only that, but you'll have complete visibility of your inventory in real time, and access to the right products at the right time – all without the headache of having to manage the equipment and process yourself. Learn more
Why Covid-19 means Integration Centers matter now more than ever
Since the start of the pandemic in March 2020, SHI's Integration Centers in the USA have seen a 42% increase in overall demand for services. To support our customers' end users working remotely, we've increased EUC-related shipments by nearly 40%. Thanks to our ability to support reserved inventory, we're helping more organizations than ever manage their IT needs and combatting the global chip shortage.
Learn more about our Reserved Inventory and EUC deployment capabilities
Security comes as standard
We take security seriously in our SHI Integration Centers; very seriously, 24 hours a day, 7 days a week, our facilities are secured using protocols that include:
Isolated key card access
Advanced facial recognition
24-hour central station monitoring
Separated networks to ensure security and disaster recovery
You Might Also Be Interested In: