Case Study:
School District Switches to Dell and Saves
SHI avoids summertime blues by delivering laptops six weeks ahead of schedule
Highlights:
Customer Profile
School District in New Jersey
Challenge
The customer was due for a device refresh for its faculty and staff, and needed a fast solution to fit their budget.
Solution
SHI leveraged its relationship with Dell and rolled out qty. (180) Dell Latitude 3380 laptops. The SHI Integration Center etched the school district's logo on each laptop and stored all of the devices before shipping them to the customer.
Partners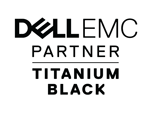 Benefits/Results
Discounted pricing per device.
Substantial savings on procurement costs.
The customer not only met their tight deadline but also received the devices six weeks ahead of schedule.
Life may have been much simpler before advancements in technology, but it's undeniable that the progress humans have made over the past 20 years have benefitted all of us in patient care and medicine.
Challenge:
For two years, a North Jersey school district ordered laptops for its faculty and staff months ahead of the new school year. But instead of squeezing every last minute out of summer down at the Jersey Shore, late-arriving equipment forced teachers, administrators and IT staff to scramble to get new devices imaged and securely on the district network before students arrived.
Unwilling to send teachers into the classroom using unfamiliar or unconnected equipment for a third straight year, the district turned to SHI for help.
Solution:
Although every school district is budget-conscious, this SHI customer was also interested in the technology "wow" factor. With only a small window of time that teachers and staff would be available to test their new equipment, SHI asked Dell to provide Latitude 3380s (running Windows 10) to the district's IT department for evaluation and testing before the previous school year was over. With solid performance and a touch-screen display that impressed "The Joneses," the laptop left the school district wanting more.
After settling on quantities and configurations, SHI finalized pricing and the school district initiated the project rollout. During the process, SHI's Integration Center etched the school district's logo along with a unique asset tag number for each laptop. SHI followed-up by warehousing all 180 devices until the district was ready to take ownership; ensuring delivery was managed to the day. While saving the customer over $20,000 (compared to competitively priced alternatives) SHI delivered the devices six weeks ahead of schedule.
The school district has since switched to SHI and Dell exclusively for their end-user computing, making this the go-to combination for future assignments. Three additional projects were completed ever since: a one-on-one initiative (in which each student will be equipped with their own Dell device); a replacement of aging thin clients with Dell thin clients; and a hyper-converged storage project to support a virtual desktop infrastructure environment.